Business & Enterprise Status
Our Business & Enterprise Vision
Our goal at Reading Girls' School is to educate our students to become confident, financially mature and self-sufficient young women who can progress through to adulthood able to take advantage of any opportunity that comes their way.
Enterprise - a definition
The ability to be innovative, to be creative, to take risks and to manage them, to have a can-do attitude and the drive to make ideas happen
Enterprise capability is supported by:
Financial capability – the ability to manage one's own finances and to become questioning and informed consumers of financial services
Business and economic understanding – the ability to understand the business context and make informed choices between alternative uses of scarce resources
Enterprising Teaching & Learning - an enterprising approach to teaching and learning encourages all students to learn and develop in a way that meets their needs. It enables them to develop enterprising skills, attitudes and creative approaches right across the curriculum.
Teachers endeavour to use work-based contexts and to work with employers to engage students in learning and raise attainment.
Our Key Principles are:
The school to be a centre of excellence through:

Rich provision
High take-up of courses
Effective and innovative teaching
Improved outcomes

Whole-school improvement with an ethos of continual improvement and success
Working with partner schools to improve outcomes for young people
Working with community groups to support community cohesion, family learning and extended services
The diagram below shows how businesses and employers are involved with Reading Girls' School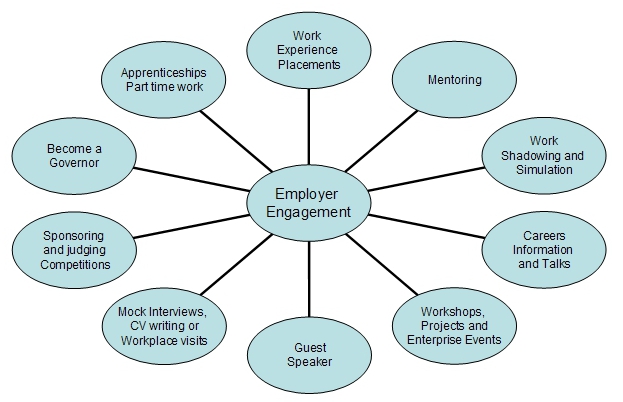 For further information please contact Kate Thomson, Business & Enterprise Co-ordinator - Tel: 0118 921 3424