Geography
Introduction to course
Geography builds an understanding of the relationships between people and the environment. This is developed in a course that offers first-hand experience through fieldwork and the use of secondary sources such as maps, aerial photographs and videos. Students will further improve skills through controlled assessment.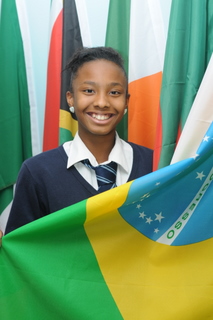 Syllabus content
KS3
Geography follows the National Curriculum with regard to the teaching of content and skills.
KS4
● People and the natural environment
● People and the human environment
● Controlled assessment and research component
Typical lesson activities
An enquiry based approach to learning will ensure that each student will be an active learner participating in a range of engaging activities designed to answer key questions. Typical activities include map and atlas work, data presentation and analysis, role plays and decision making exercises. Group and class discussion, individual and group presentations enable students to identify, understand and offer solutions to important issues.
SMSC
Students come to understand how geography shapes them as concerned citizens of a globalised community. We learn to respect and understand the impact of our choices upon others. We learn to respect and understand different cultures and societies.